First Day of School is on Monday, August 26, 2019. SIS Portal is open to review your schedules.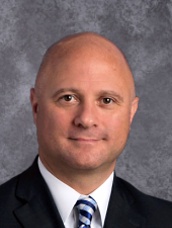 Greetings,
I am excited to begin another year as the leader of the Wayne Highlands School District.
My vision is for all students to be college and career ready when they graduate from the Honesdale High School. While I whole-hardheartedly believe this is possible for all students, we need your help. I encourage each of you to be a strong advocate in your child's education. Whether they are beginning their educational journey or are returning as a Honesdale Hornet, Preston Pirate, or Damascus Demon, students need your support throughout their schooling.
I challenge our stakeholders to find a more committed team of educators, leaders and building support staff. In my years in public education, I have never worked with a group of professionals who are more committed to student success. I encourage all of our learners to take advantage of the many opportunities and programs available which are designed to engage and grow our student body.

On behalf of the Board of School Directors, thank you for trusting us with your child's education. There is no greater responsibility than preparing students for their future.

Sincerely,
Gregory Frigoletto
Superintendent of Schools
E-Mail: gfrigoletto@whsdk12.com